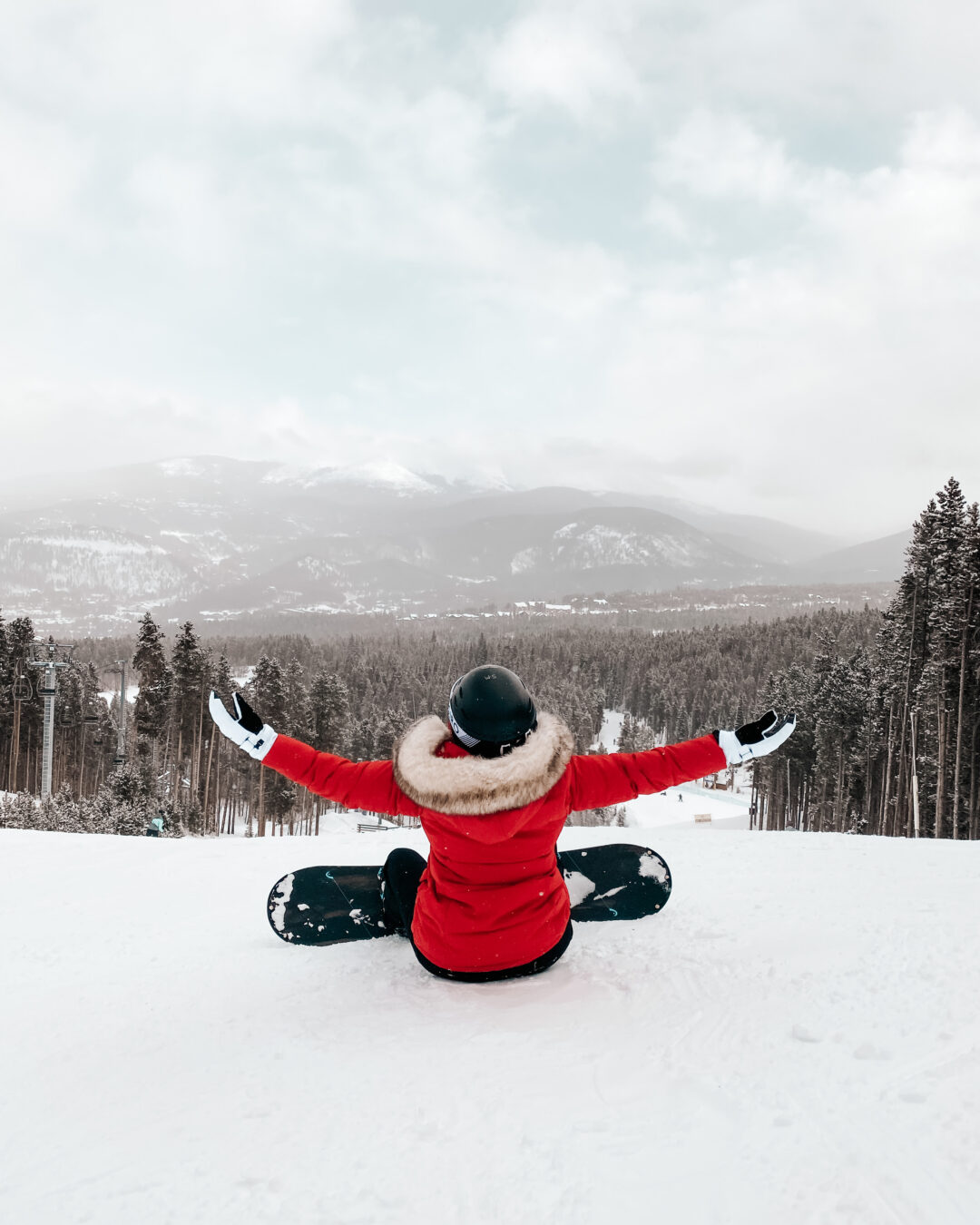 LIFESTYLE // BRECKENRIDGE TRAVEL GUIDE
Last week we went to Colorado with 8 of our friends/fam and OMG did it blow me away. While we've been to Denver before, it was out first time in Breckenridge, and it's a trip I'd already am planning to repeat next year!
While you may not have a trip planned out to CO currently, it should definitely be on your list. If you think you'll get out there eventually, but aren't ready to dive into the deets just yet, scroll down to the bottom of this post and pin it for later. I'm going to break down everything from the Airbnb we rented, what activities we did, and good eats! If you want to skip the reviews and just get to the links, I created a quick list at the bottom of this post.
ACCOMODATIONS:
We rented this house in a quite little golf course neighborhood. It had a BEAUTIFUL view of the mountains and the house was large enough to sleep all 10 of us + 2 more if necessary. While the decor was a bit "eclectic", the finishes were beautiful and the amenities left nothing more to wish for. The movie theater, sauna and hot tub were a hit! I'll also link this other STUNNING option here that we would like to check out the next time we go!
SKI:
We bought our passes ahead of time through Epic Pass, which I HIGHLY recommend to avoid lines. The passes work at a bunch of different ski resorts across the US, and they run deals online – so its often cheaper than buying them at the lodge.
There's really only one ski resort in Breckenridge, and believe me, you really don't need to go anywhere else. Its a BIG mountain and there are hundreds of trails – and because of that I HIGHLY recommend that you map out your day if you're not an avid skier. We had a mix in our group, so we needed to make sure we didn't find ourselves down a path of only black diamonds, or just greens! We didn't map out our full day, and when we decided we were finished, it took us 2 hours of skiing to get back to the car… I wasn't kidding when I said it was a big mountain! 😅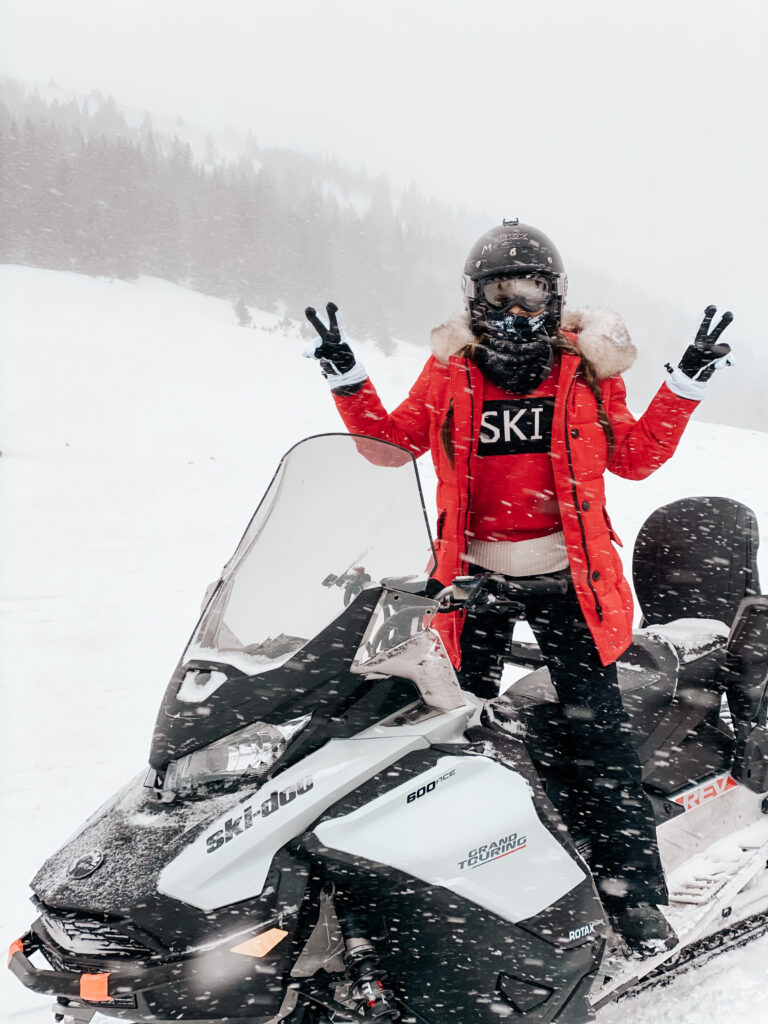 SNOWMOBILING:
We booked a 2 hour tour through Good Time Adventures. You can either go as a couple to one snowmobile, or you can ride on your own. Our group did a little bit of both, but we personally wanted our own, and we had a blast. I really recommend checking this out, especially if you aren't into other snow sports! The trail they take you on was so beautiful and quiet – I've never experienced anything like it.
FOOD:
We stopped at Breckenridge Distillery on the way in, and I highly recommend checking it out. If you're looking to stock up on some locally made spirits for your Airbnb or to take home a souvenir, thats your place!
We ate in all three nights, but below in my shortlist of links I'll post some recommendations I've received and some places we will definitely be checking out next time we go! (Tip: make reservations if you're in a large group. That's one thing we didn't think through ahead of time, and our dining out was very limited because of it!)
Below is a shortlist of all of the links and recommendations for your future Breckenridge trip:
Pin this post for later to refer back to! Happy travels!