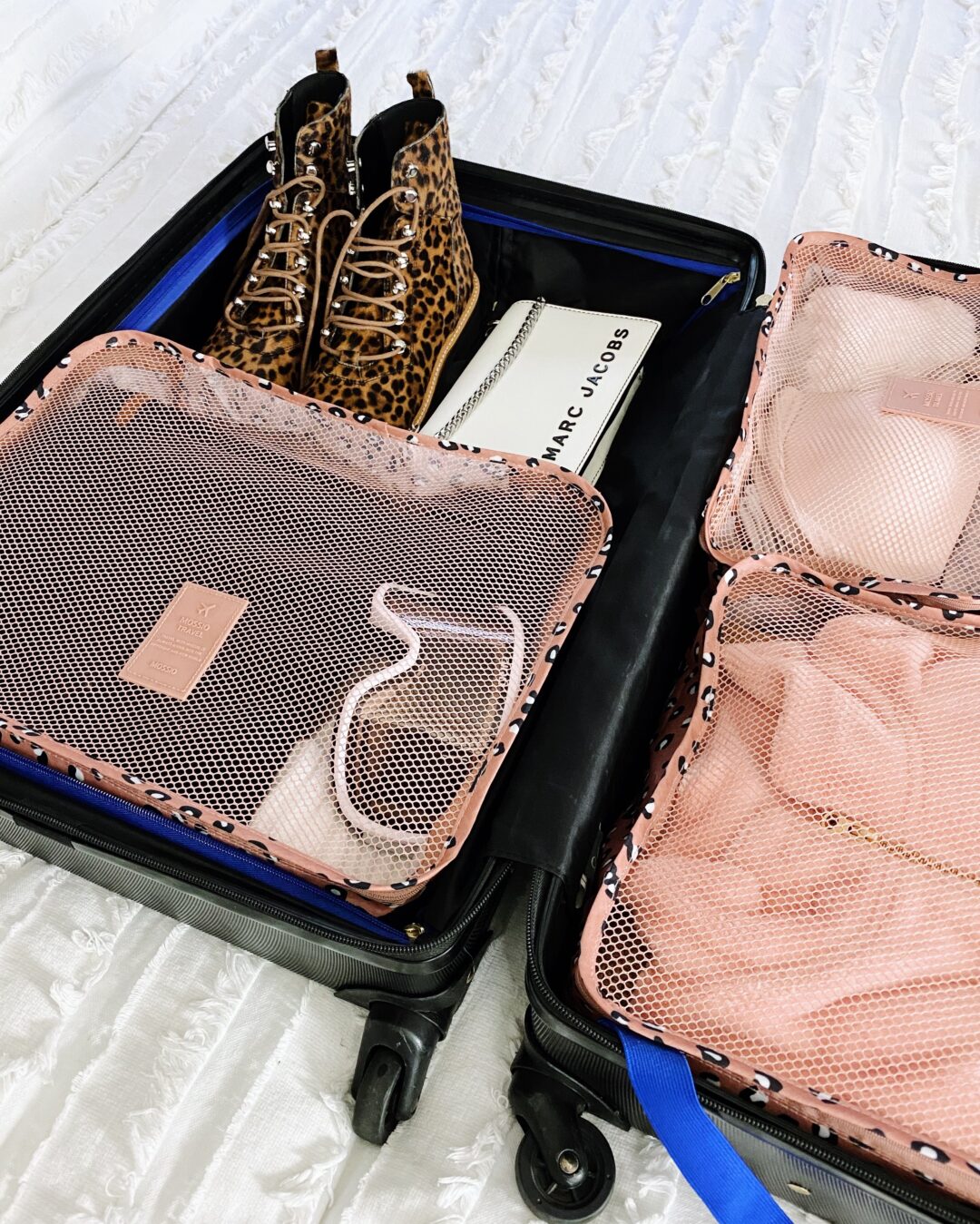 LIFESTYLE // THE 4 TRAVEL ESSENTIALS YOU NEVER KNEW YOU NEEDED
We're off to Breckenridge, Colorado this week & we are so excited to spend some time on the slopes with our friends! Packing for this trip made me realize that I've never written a post about my favorite products that make packing SO much easier and organized! We're bringing ski gear and some Christmas gifts on this trip, so it was critical that I keep everything organized and compact, so no better time to share than now!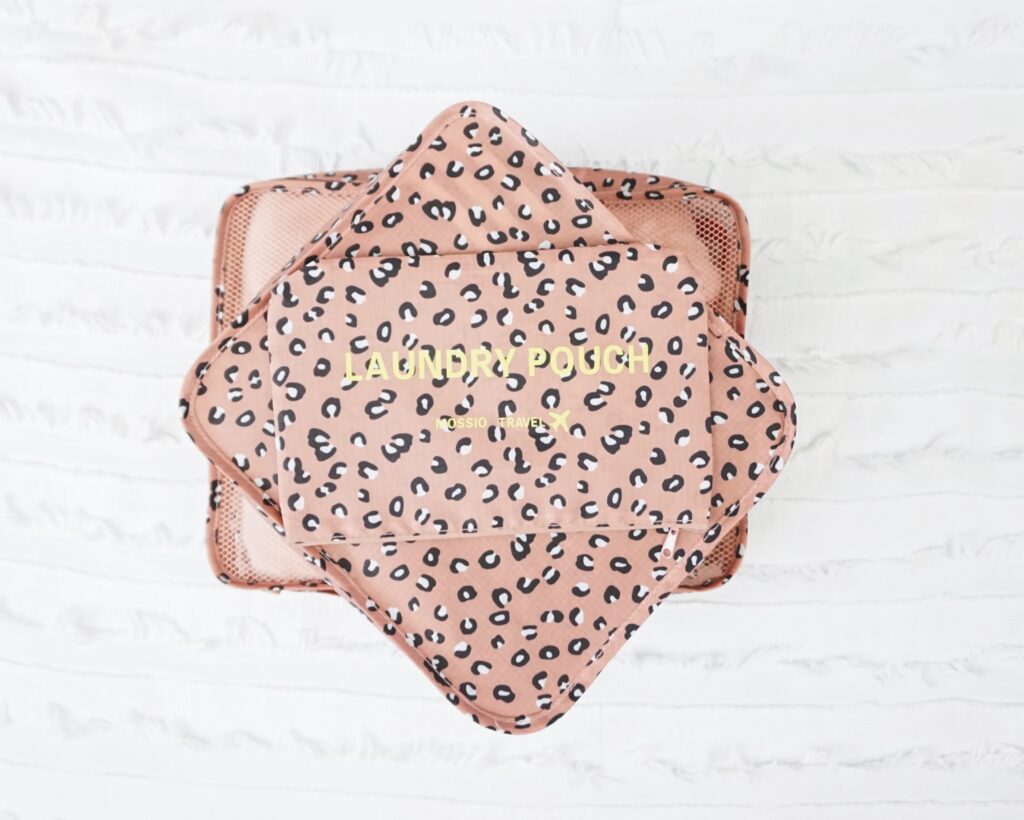 Packing Cubes // I will NEVER live without these again. I can't even believe I used to just throw things in my suitcase like a total Neanderthal! (KIDDING 😉but thats honestly how it makes you feel after you use them) With these, I'm able to organize all of my belongings in their own cubes. I'll separate cubes by sweaters, tops, bottoms & loungewear. Where it really comes in clutch are for the smaller items. My hats, gloves and ski gear are in their own cube – same with intimates, socks, swim, etc… It's life changing. MOST IMPORTANTLY, gone are the days where my luggage is overweight and I PRAY that my underwear isn't going to fly out for all of TSA to see 😂.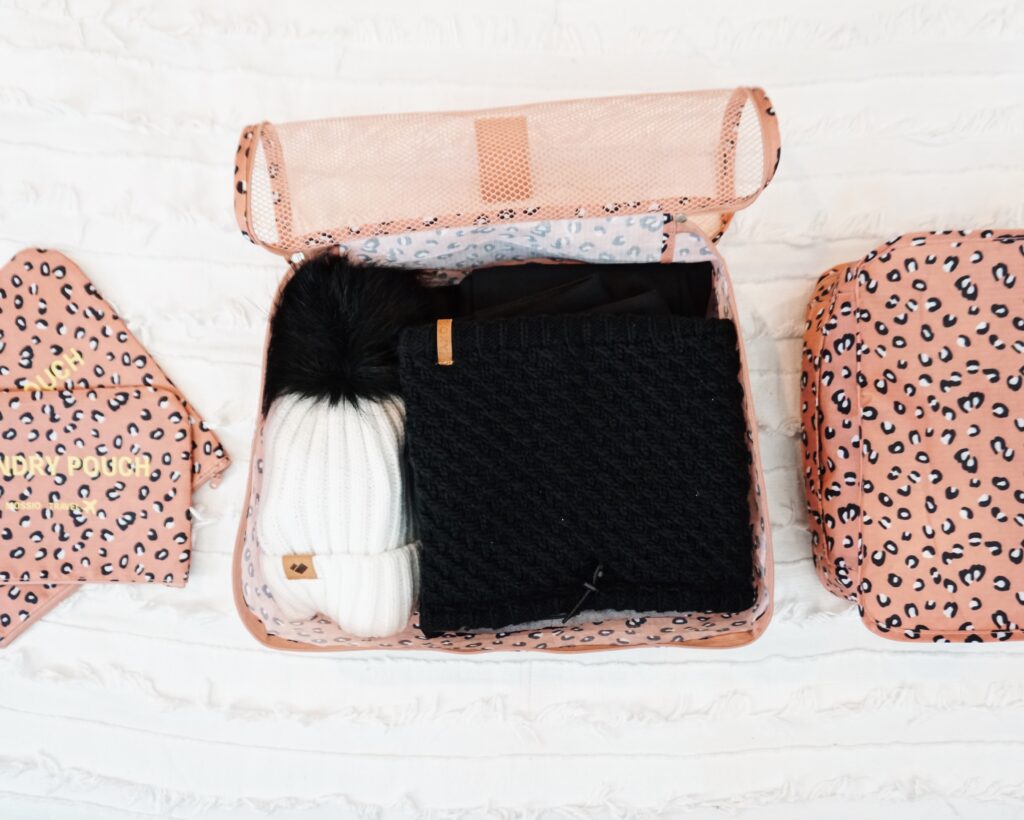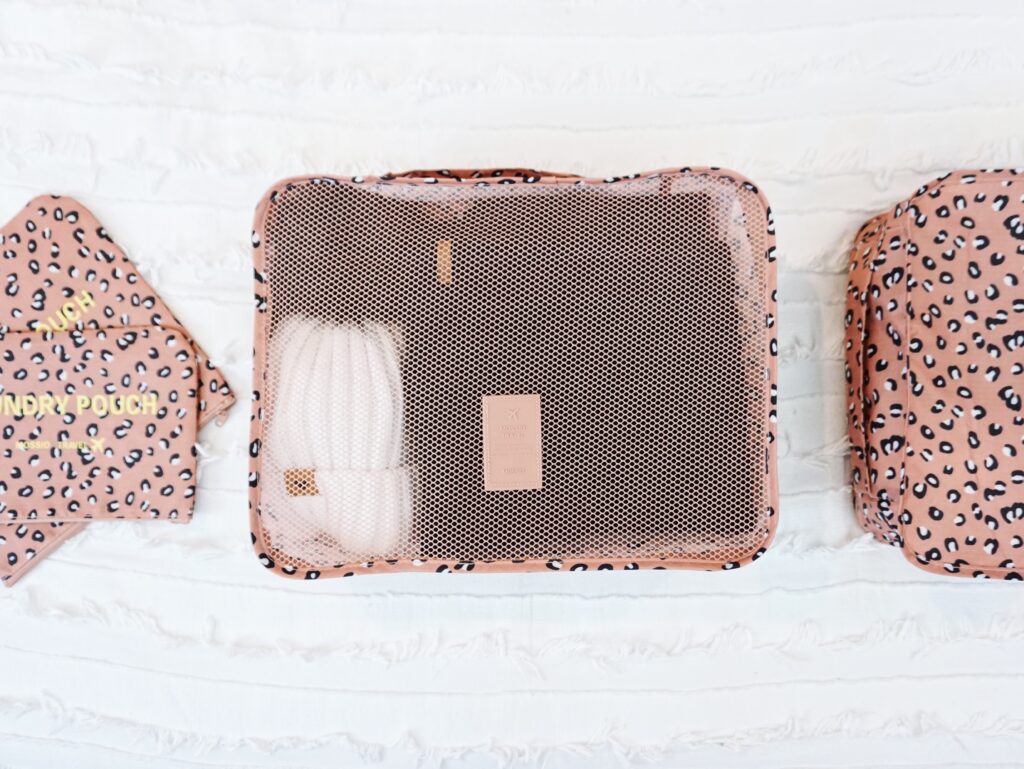 Hard Cosmetics Case // I've owned A LOT of different make up cases over the last few years, but nothing tops this one. It is a hard case, protecting all of your glass bottles and brsuhes, and it is adjustable, so you can slide the dividers in and out as you need! Your brushes have their own place, with a flap that covers the tips, and your pallettes fit neatly in a zip compartment in a lid. Theres literally not one thing I would change about this guy!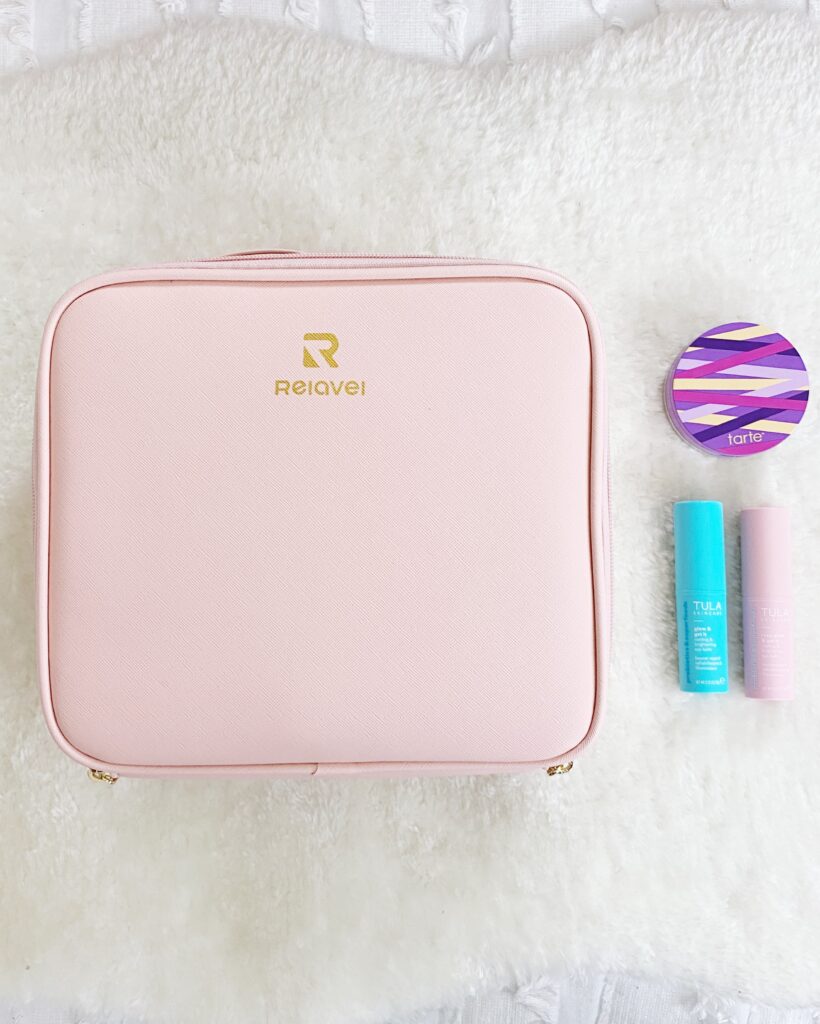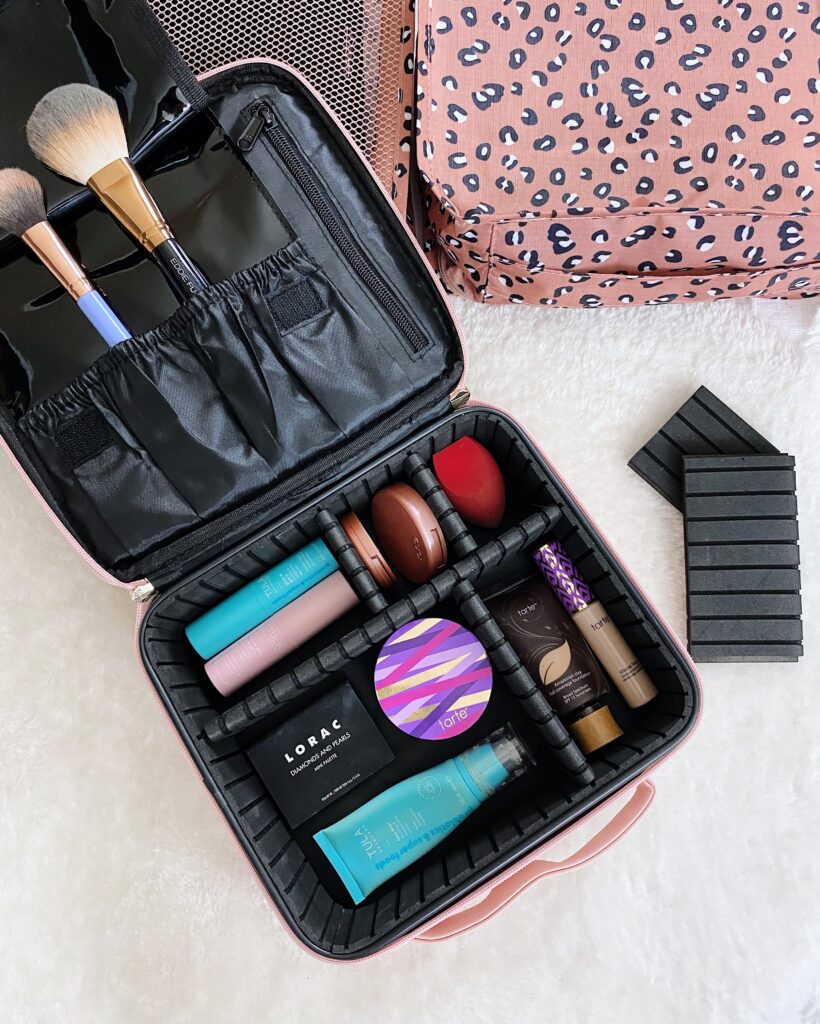 LED Travel Mirror // I've talked about this on the gram before, so I'll keep it short. There is nothing worse than bathroom lighting in hotels, or sharing one mirror with your significant other when traveling. DO YOURSELF A FAVOR, GET THIS MIRROR. It's so inexpensive, has LED lighting thats dimmable, and a kickstand for traveling.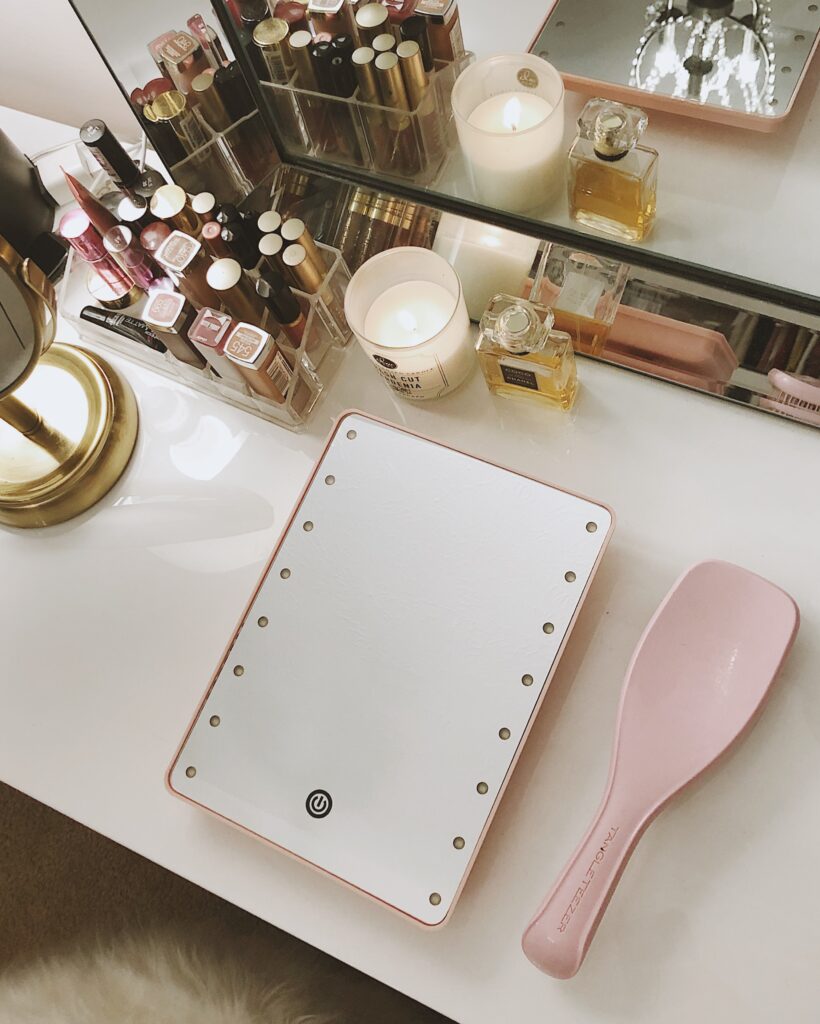 Heat Resistant Hot Tools Case // I'm pretty sure every time I'm leaving to go on a trip, I've done my hair last, and needed to wrap my straighter or curling iron in a hand towel to pack it when it was still warm. I'm not sure why I didn't invest in this sooner, but I'm glad I finally did. (I don't have a pic of this one, but you get the idea.)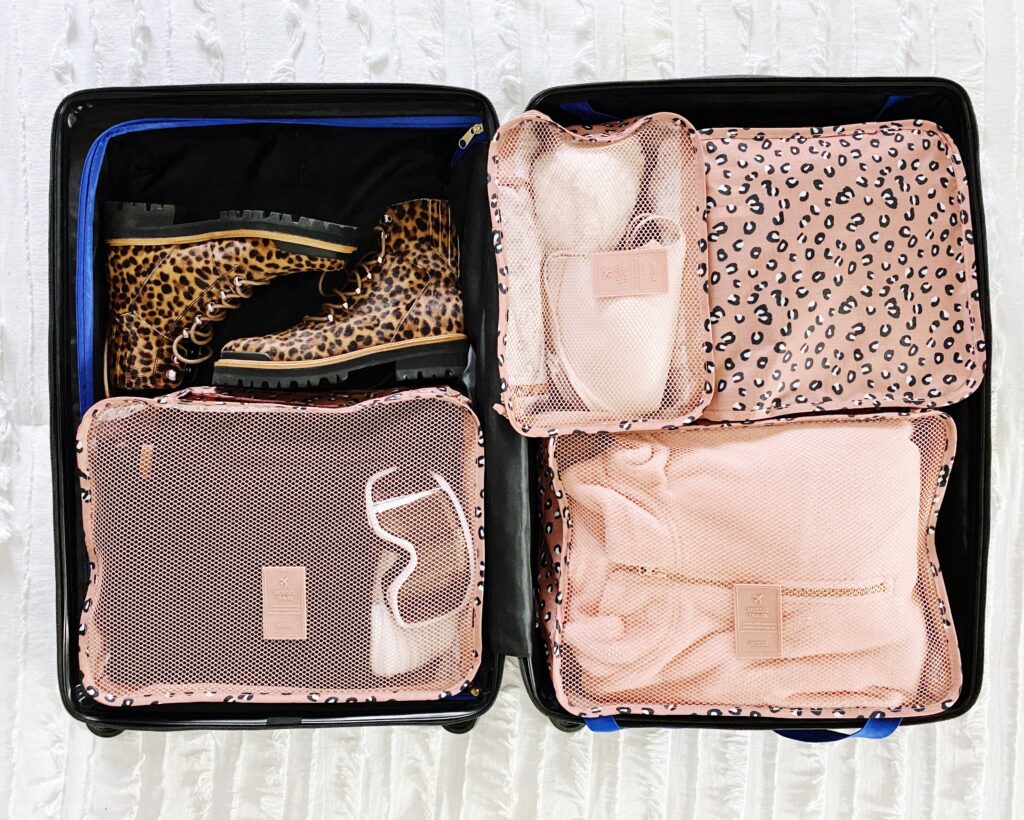 THATS IT! My favorite 4 travel products I found in 2019. I hope you find them helpful and just as amazing as I did! Comment below if you have any products you swear by for traveling – I'd love to add them to my list.