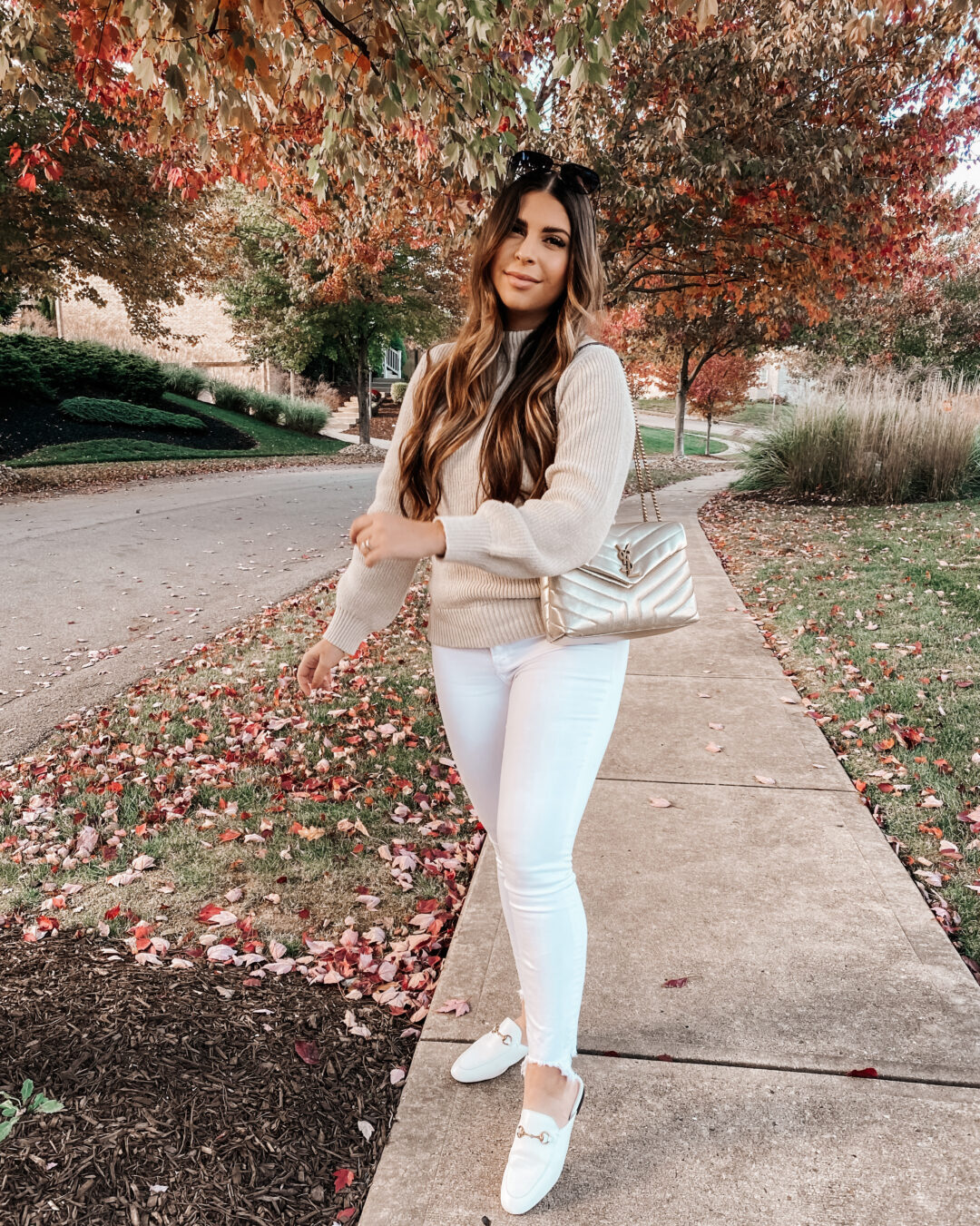 FASHION // 2020 FALL TRENDS I'M LOVING
The fall fashion this year has a bit of an edge this year, but I'm LOVING it. Any time fall and winter rolls around, I look forward to all of the black and monochromatic outfits in my wardrobe because I find it so much easier to get myself dressed in the morning! I wanted to round up some of my favorite new trends here. Some that I've posted on my feed (marked with a star), and a few others I've tried but just haven't gotten the chance to wear out yet (ugh 2020, am I right!?).
PLAID BLAZER // These boyfriend blazers are HOT for fall and winter this year. I've linked one here, but I've found identical vintage blazers thrifting that I personally prefer over the fast fashion version. You just can't beat the quality, not to mention the rush of finding one for next to nothing!
LEATHER SHORTS // While shorts aren't traditionally a fall and winter trend, leather is having a moment, and these shorts paired with tights are a great alternative for a leather skirt. It's way more comfortable for everyday wear, and adds a unique edge.
OVERSIZED SHIRT // Boyfriend fits and oversized button downs are in. If you have a hard time with a boxier fit, I linked a shirt dress that has a bit more feminine flare. Just be warned, you almost always need a slip for this style, so I've linked my favorite here!
METALLICS // Metallics are also super popular for the fall and winter season. I personally indulged in this trend over the summer, and got a metallic handbag over the summer that just adds such a cute touch to any outfit. I love pairing it with white jeans (which I wear all year round) and a pair of metallic mules. I also found a fun light gold metallic coat for $25 that I'm so excited to pair with in the colder months!
BOYFRIEND JACKET // Like I said, the boyfriend fit is popular through tops, bottoms, jackets – you name it. I love a good camo military jacket that has an oversized fit, but you can really apply this to oversized jean jackets, corduroy and shirt-jackets (shackets!?).
CORSET BELTS // Another trend I see creeping up this year are corsets and corset belts. I definitely love both, but I love the versatility of the belt, because you can dress it down for a more casual streetwear vibe. This one is under $15, so it's an inexpensive way to try this trend!
MONOCHROMATIC CASUAL // Get yourself a good sweat suit! But while matching sweat suits feel a bit too much like lounge, find a top and jacket that compliment it in the same color pallette. It instantly will elevate your sweats.
BLEACH DYE // Tie dye was here all spring and summer, but meet its edgier cold weather twin, bleach dye! Love the look of a band tee bleach dyed. It makes it feel unique. Plus, you can go thrifting for cool inexpensive tees and get this look yourself for cheap!
BLAZER PAIRED WITH SWEATS // While we're on the subject of elevating those sweats, here's an easy way to do it! Add an oversized blazer or more formal jacket – no you wont look crazy! As long as you pair it with a leather formal sneaker, or a combat boot, it will be a comfy chic way to wear sweats out of the house.. maybe even to dinner!
LEATHER JOGGERS // Yep, we're keeping 2020 comfy AF. Rightly so, I think after the year we've had, we deserve it! I love pairing these with heels, but let's get real, we ain't going anywhere for that. Instead, I paired them with my favorite dressy sneaker. The pointed toe and chain is super Chanel-esque and a crisp white button down (this one is my FAVE) adds the perfect bow on this outfit!
ALRIGHT QUEENS, there's the 2020 trends I'm totally feeling! Let me know what you're favorite trends are, and others you're looking forward to below!