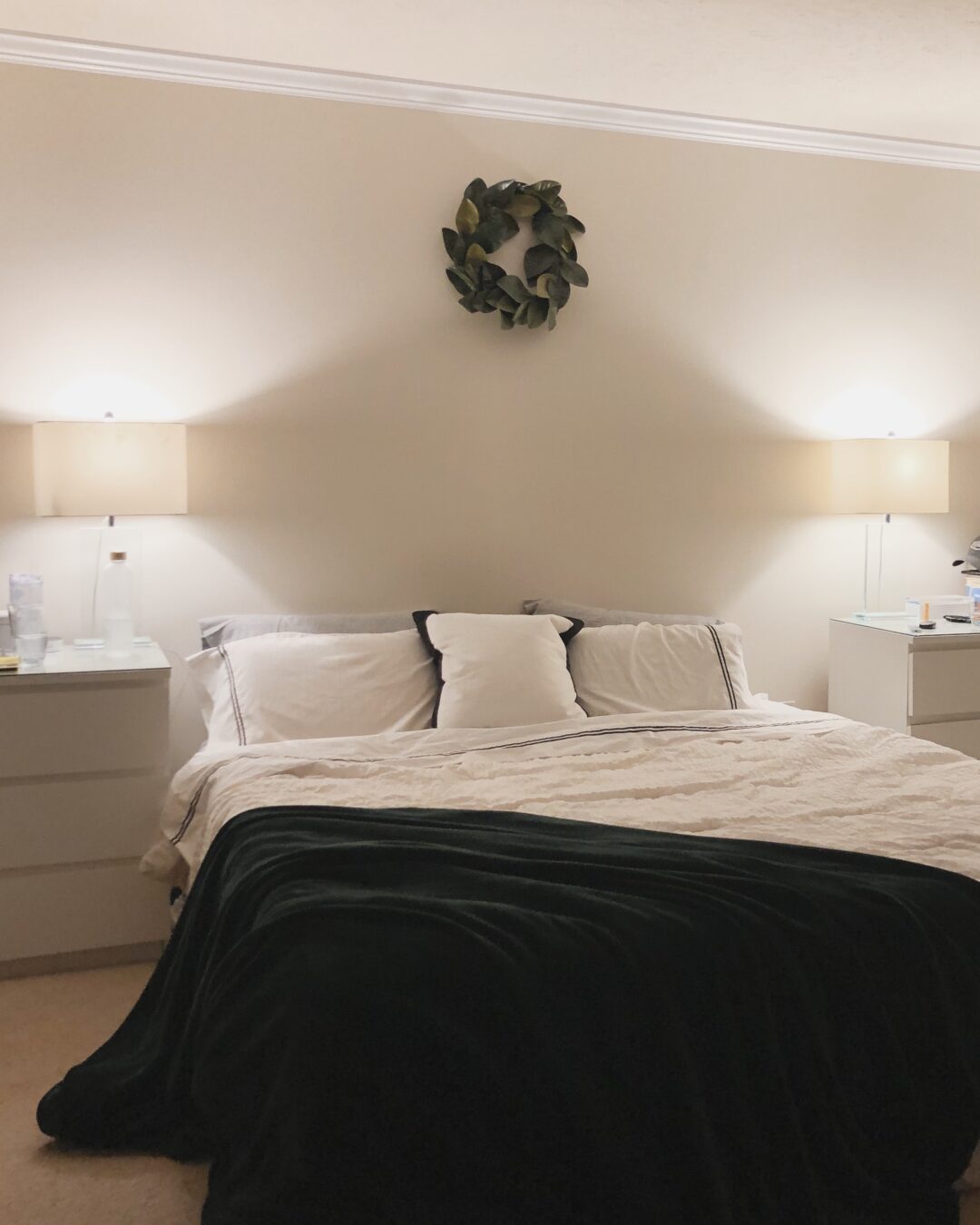 WEEK ONE // ONE ROOM CHALLENGE
Guys, I'm super excited to bring you along for the One Room Challenge, hosted by Better Homes and Gardens!
For those of you who haven't heard of this before, the One Room Challenge (or ORC) is a competition where featured designers (not one of these, but maybe one day… gotta have #goals right?!) and guest participants take an area of their home and completely transform it from start to finish in 6 weeks! Yes, SIX weeks… Honestly, it's not even 6 weeks because our reveal photos are actually due in week 5, so I really only have a little over a month for a total transformation!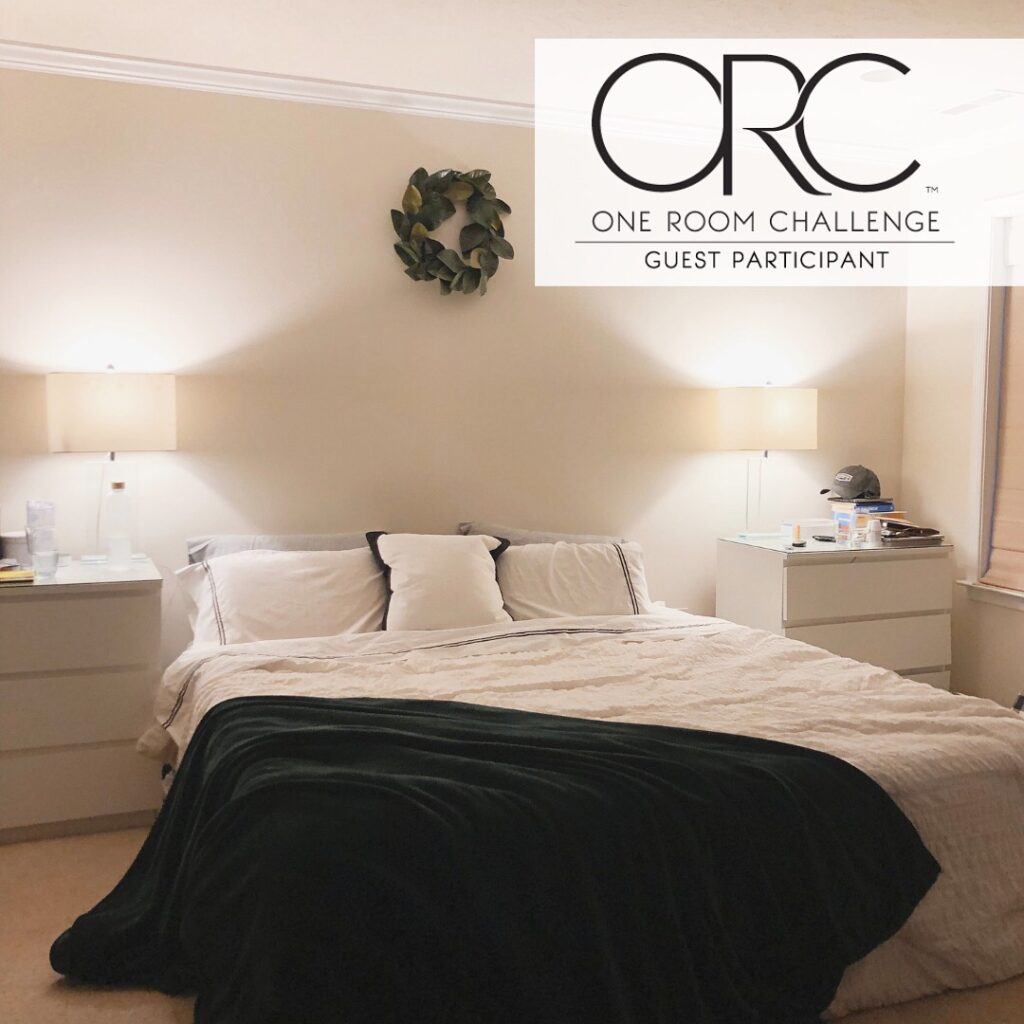 I totally didn't need another project right now (a.k.a the stair saga of 2019 is STILL going strong) but getting a new bed got me re-imagining the space and the 6 week time frame will hold me accountable to get it done in a timely fashion (*cough* *cough* because unfortunately my projects tend to linger…)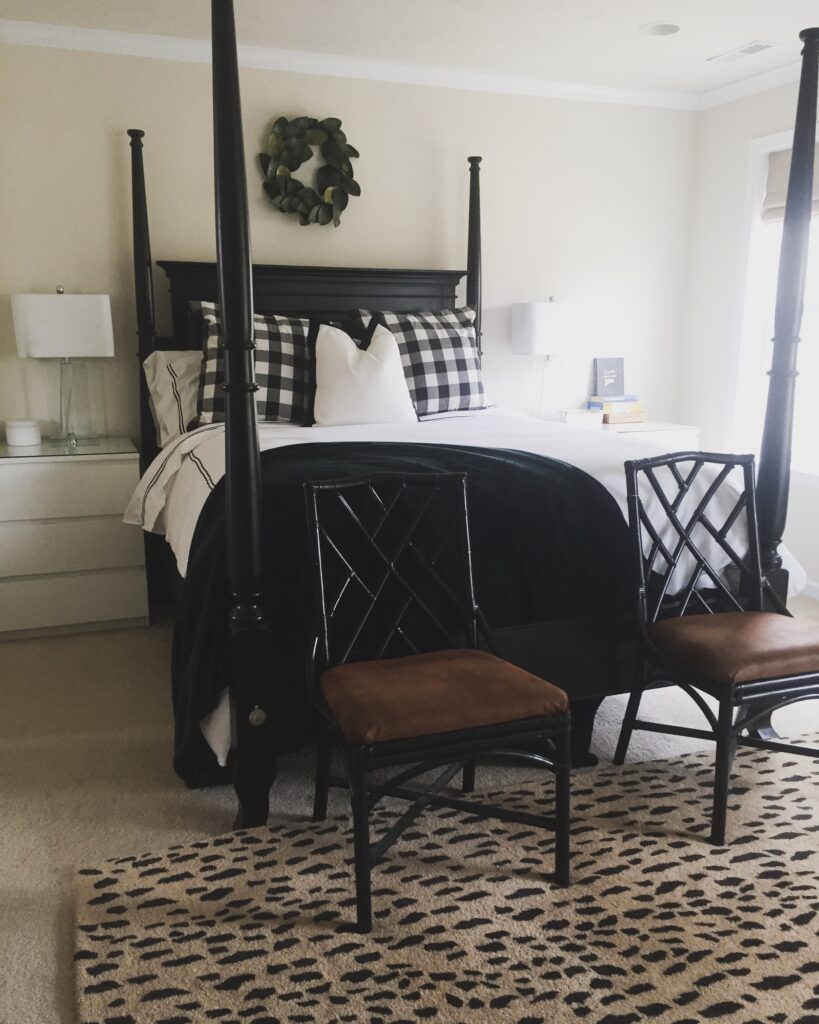 I originally was planning to do a farmhouse vibe, when I still had my black four poster bed. (pictured above) That bed totally had me lusting over Magnolia Homes buffalo check accent walls, a faux fireplace filled with books, and some rich emerald green curtains… I still love that look, but from what all of you can probably tell, I'm not a farmhouse kinda gal. I love mixing modern bones with transitional/traditional pieces, and I'm nervous I'll quickly get tired of that style in a room that I spend so much time in!
Luckily, getting a new king size bed (finally) made me rethink the space. You'll see that some things don't ever change with me, like my love for black, but I'm coming out of my comfort zone just a bit with some key pieces that I can't wait to share!
Stay tuned!