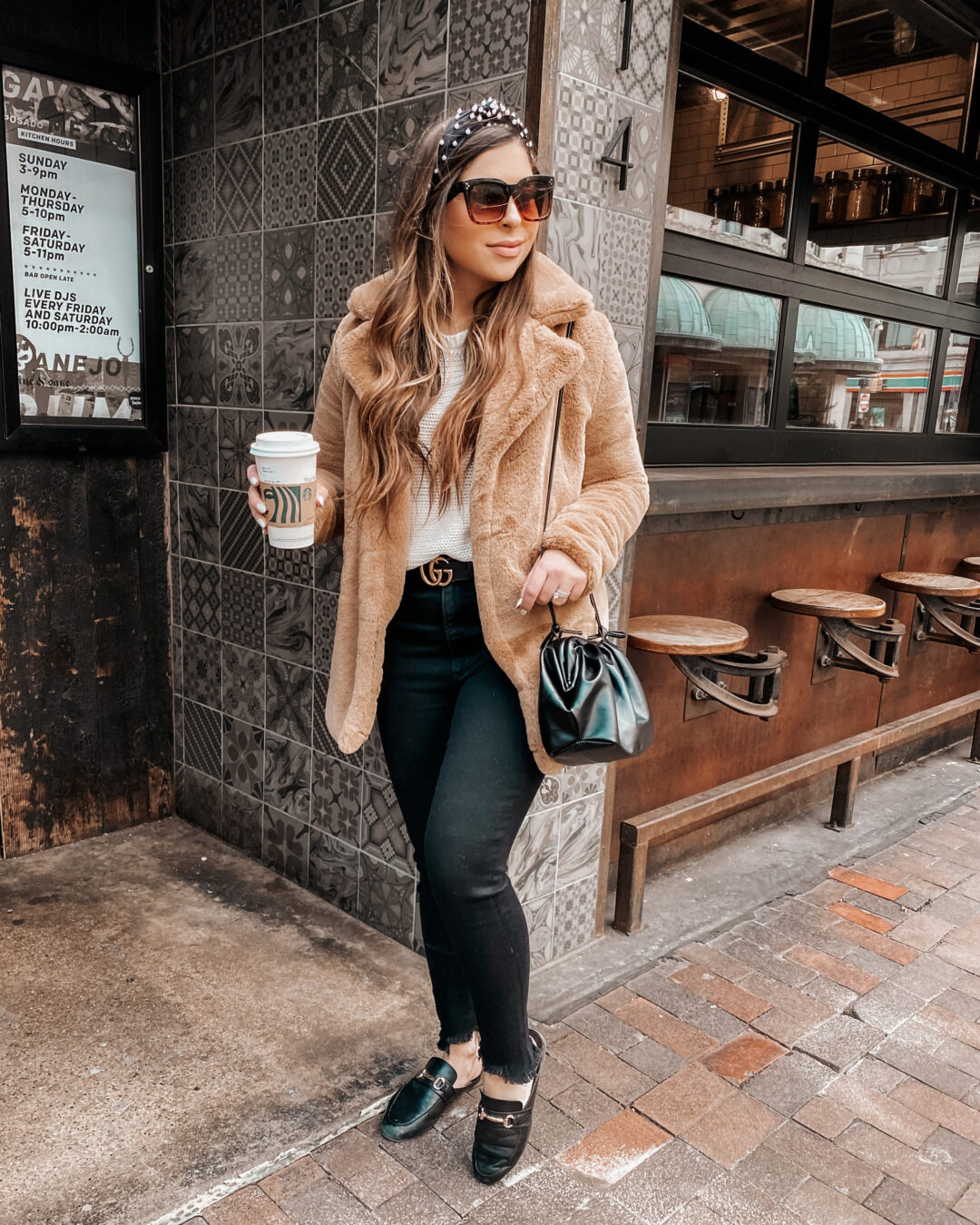 FASHION // SPLURGE VS STEAL
Alright guys – you know that I splurge every once in a while on a good timeless accessory, however I get most excited about the outfits I put together that recreate a high end, trendy look for so much less!
I tend to splurge on items that feel timeless and fit into my idea of a "capsule wardrobe" like jewelry, belts and a handbag from a designer that holds it's resale value. But when it comes to trends that feel a bit more "hot for the moment" I try to find good dupes that don't break the bank.
Just a little disclaimer before we get started: Dupes & knock-offs are two VERY different things. Any time I refer to a "dupe" we are talking about an item that is inspired by a look or trend – not a knock-off posing as a specific designer (i.e. with a fake label or logo)
OKAY, now that we got that out of the way – lets break down this outfit from yesterday. It's such a good example of a splurge vs. steal!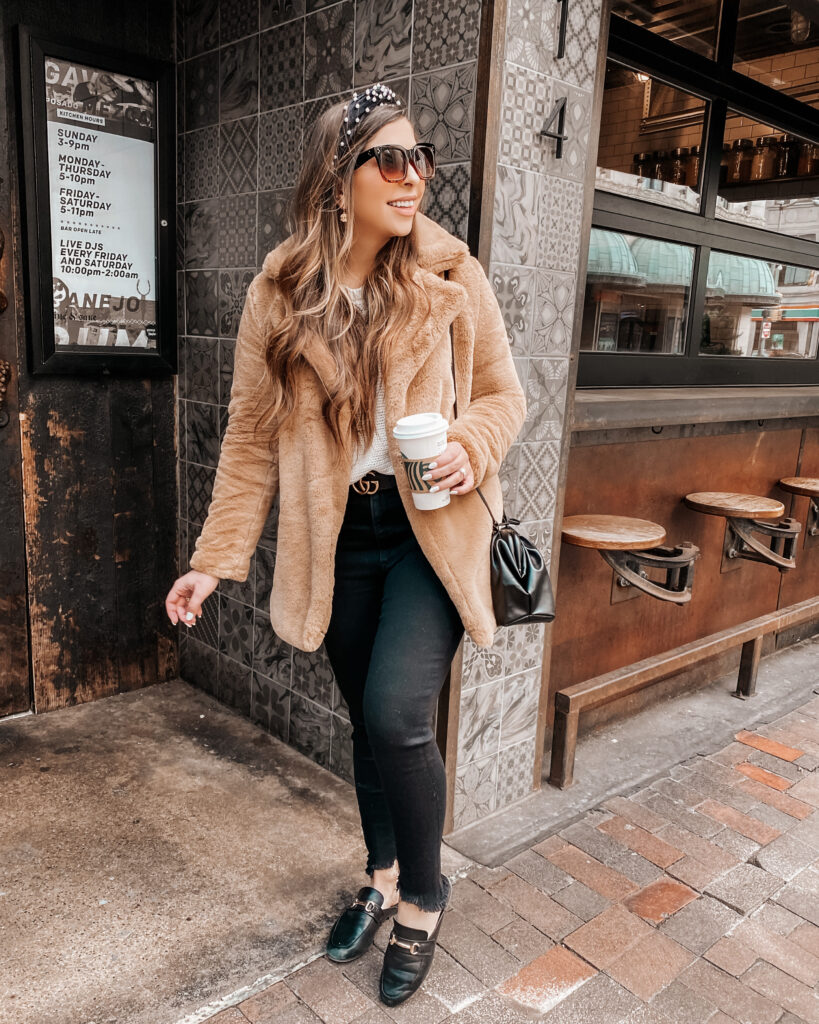 Okay so I'm wearing only two spurges (which are SO not necessary to this look) and the rest are steals. Remember how I said I tend to splurge on accessories and jewelry? Well you guessed it, those are my two splurges! I'm wearing a designer belt, and gold Chanel earrings (these are new to my closet) which have become staples to my wardrobe. Whenever I splurge on an item, I'm careful to pick something that feels like a staple, something I can pass down, or something that will hold its resale value!
So lets get into the steals & deals:
(everything is linked in the retailers name in grey)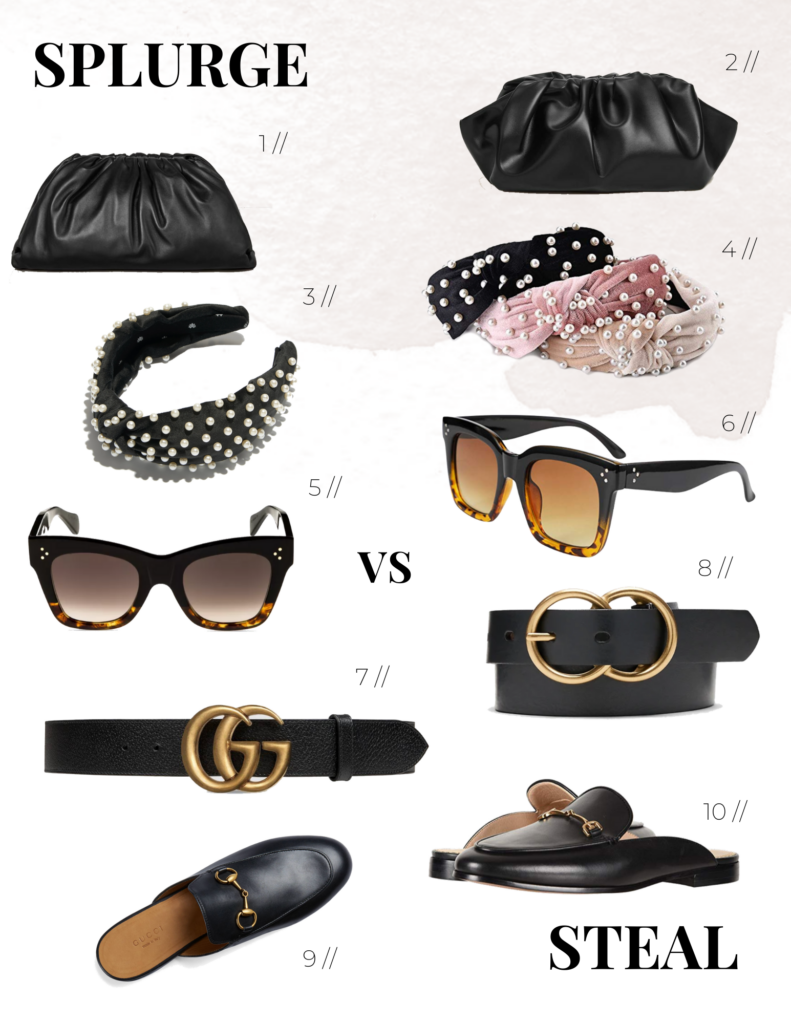 1 & 2 // The coveted "pouch" or "dumpling" bag:
SPLURGE: Made popular by Bottega Veneta $2,700
STEAL: SHEIN $14
3 & 4 // The pearl headband:
SPLURGE: Made popular by Lele Sedoughi $150
STEAL: Amazon (3 pack) $14.99
5 & 6 // The nail head cat eye sunglasses:
SPLURGE: Made popular by Celine $410
STEAL: Amazon $12.99
7 & 8 // The black and gold logo belt
SPLURGE: Made popular by Gucci $450
STEAL: Banana Republic $19.99
9 & 10 // The horse bit loafer
SPLURGE: Made popular by Gucci $695
STEAL: Sam Edelman $110
So disregard the earrings and the only real splurge is my belt in this photo! All of the other items are totally dupes and totally as cute! If you like these "Splurge vs Saves" let me know in the comments below and I'll be sure to make this a regular post! 🖤
If you want additional outfit details all in one place, I'll also link those below!