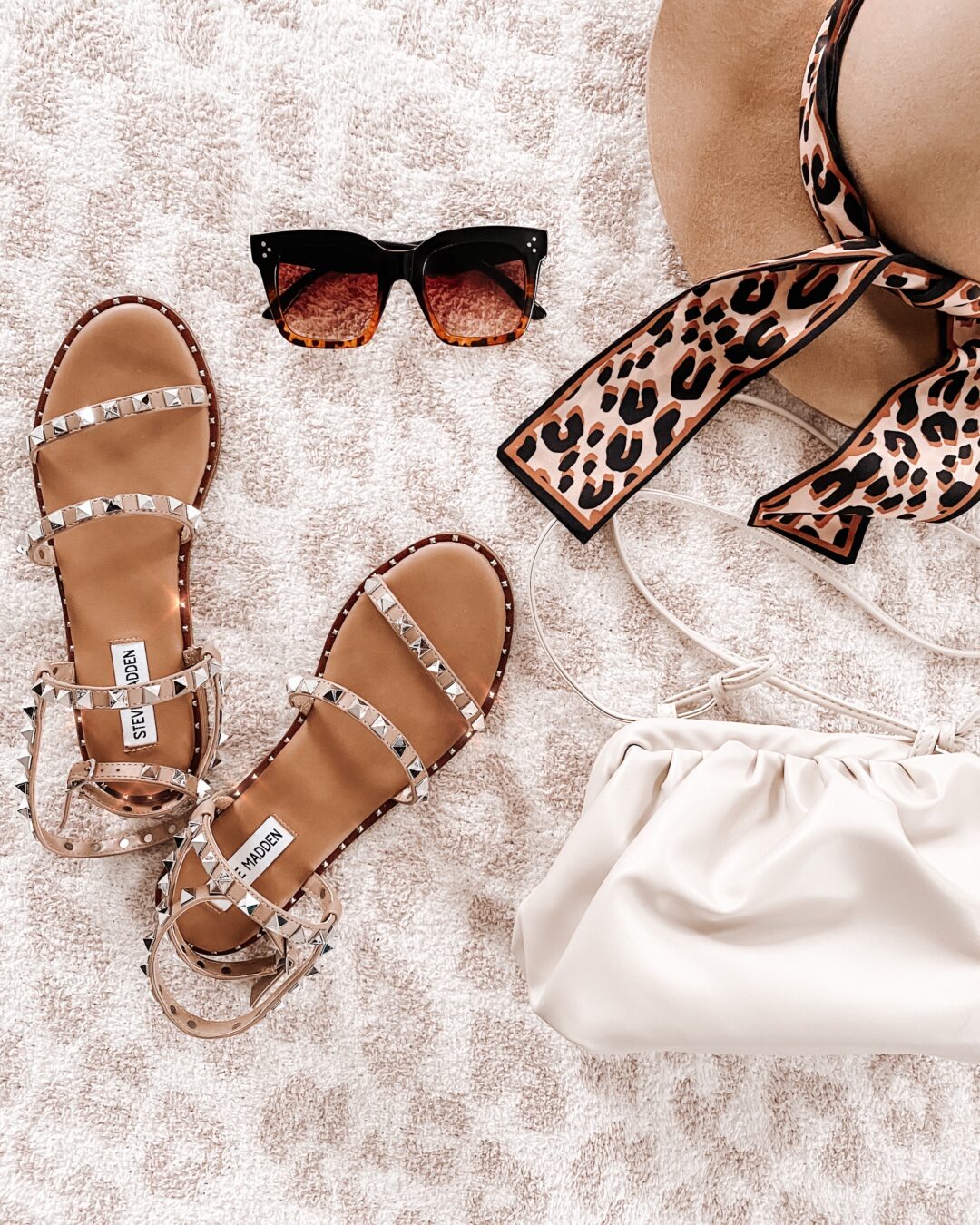 FASHION // TOP 5 ACCESSORIES FOR SPRING
HAPPY FIRST DAY OF SPRING GUYS!
What a better way to celebrate than to round up my new favorite spring accessories that I just can't WAIT to be able to pull together for an outfit!? (BTW, I could think of better ways to celebrate, but most involve people and places and all things off limits, so a flat lay of good accessories will do 😂) So for now, we are going to do a quick little blog post to celebrate the warm months on the horizon and round up a few new accessories that you will want to grab this spring!
First let's talk about the coveted Steve Madden Travel Sandal in Tan! I was on a TWO MONTH waitlist for these babies – but they just arrived and were SO worth the wait you guys! I plan on ordering the clear version as well, because I am just SO in love with them and I just know I'm going to wear the heck out of them this year. I have a similar pair that I picked up a few years back with gold studs, and I'm not kidding, I've scoured the internet to buy a second pair on ebay or poshmark ever since because I just reach for them so much! These are just great dupes for the pricier Valentino versions, but with a dupe as good as this, I don't even second guess this purchase for a second!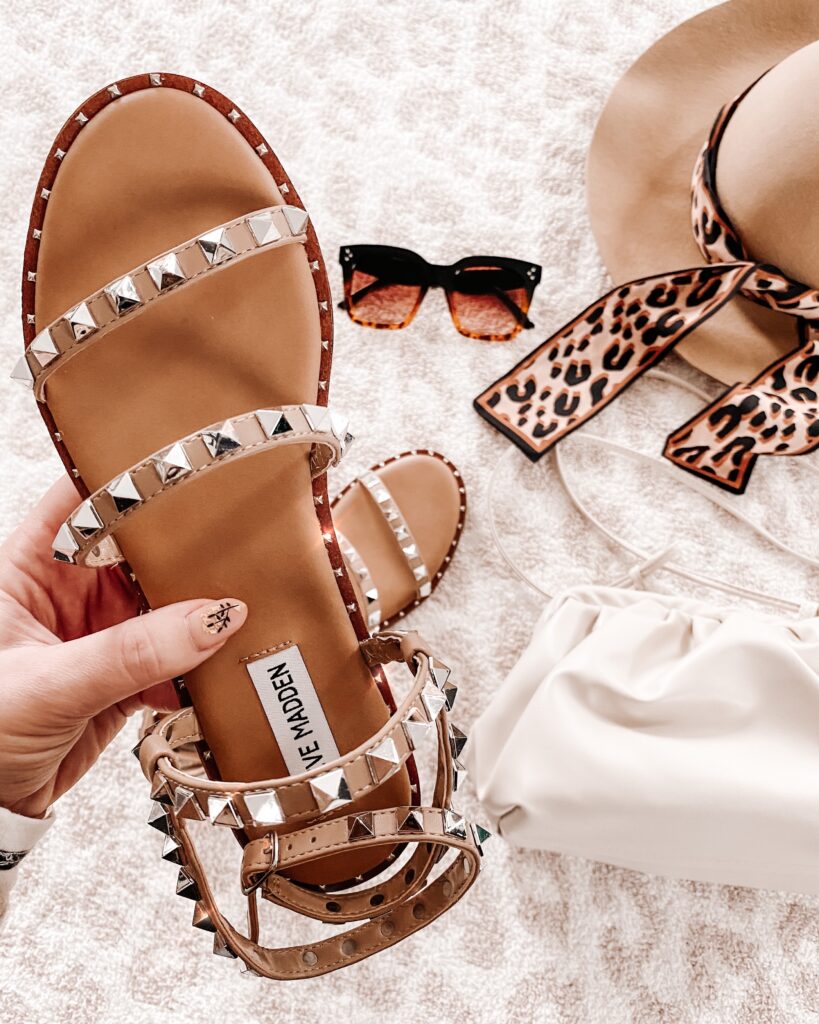 Next are these Celine Sunglasses look-a-likes from Amazon. I talked about these in my last blog post, Splurge vs. Steal. They are such a great dupe for these uber popular Celine glasses, and they are only TWELVE dollars. I'm serious guys, get these before they sell out!
I love a good accent scarf, and this leopard scarf is perfect to wear as a neckerchief, headband, a handle wrap for a hang bag, or wrapped around your hat! This scarf set comes in a pack of 9 other leopard scarves for just $17! I also linked this hat, on lighting deal right now for under $20!
Lastly, another item from my Splurge vs. Steal blog post, this $14 dupe for the Botegga Vanetta Pouch. I have this handbag in 3 colors and have worn them non-stop since I received them. While I bet this trend only lasts the year, I don't think it's going anywhere for spring and summer. This is a great price point for those of you who don't want to invest too much in a fad!
Short, but so so sweet. These accessories are absolutely my go-to picks for spring! If you end up shopping this post, tag me with the looks you style using these accessories! I'd love to see how you style them!
Happy Shopping!