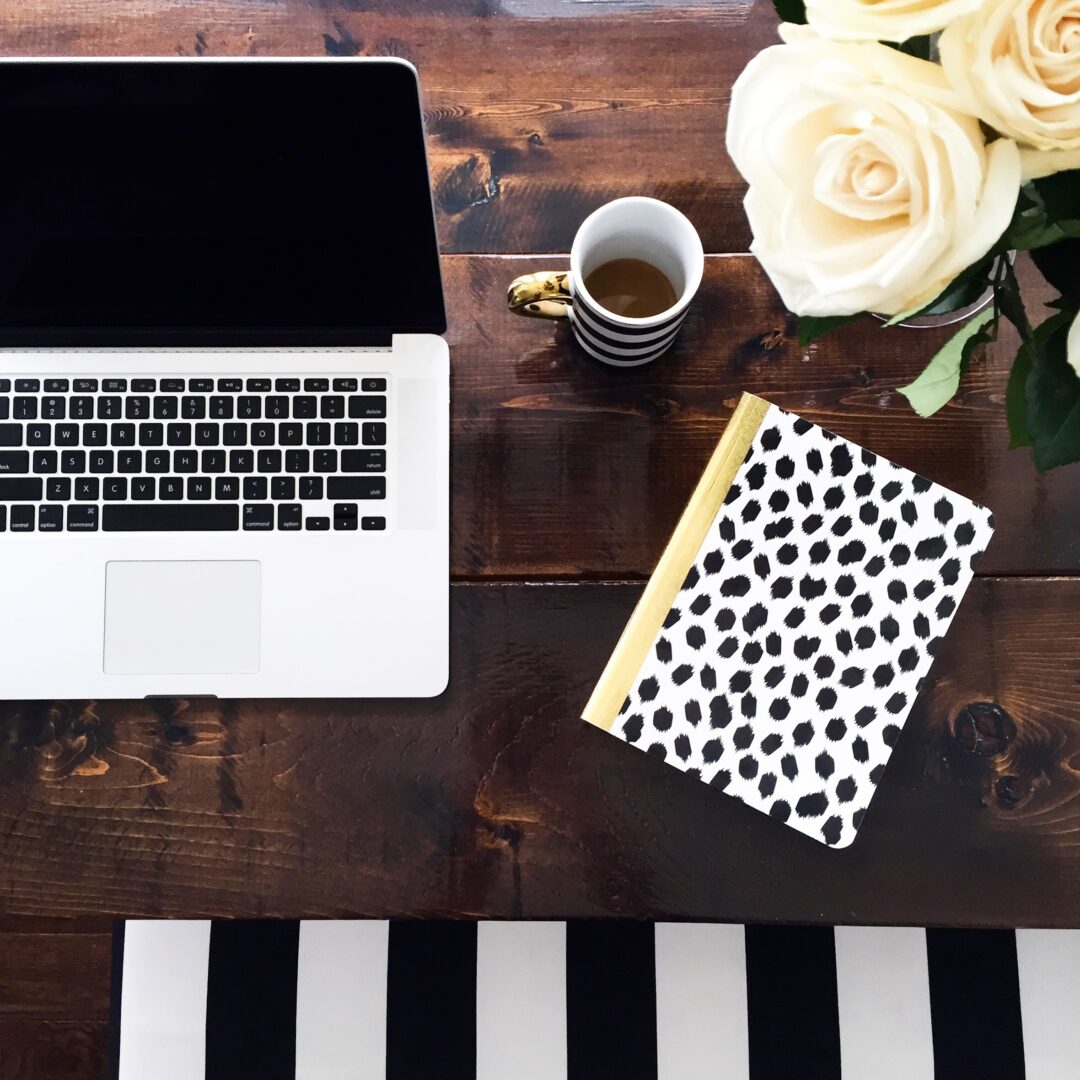 WEEK TWO // ONE ROOM CHALLENGE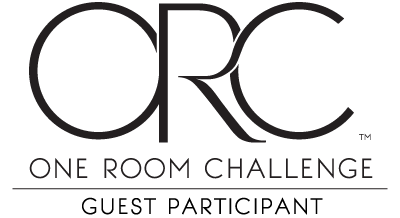 So, it's week two of the One Room Challenge and I've been spending long hours at my computer sourcing, drafting, and sourcing some more! I think I finally landed somewhere, and I'm super excited to share my design plan with you guys!
As I mentioned in my last post, I really thought that our master bedroom was going to lean toward the farmhouse style, inspired by the four poster bed we had (check out the before photo from when our mattress was not on the floor here). However, getting a king size bed was the catalyst to get me to think differently about the space. Once that bed was gone, I had a totally different idea of what I wanted from our master bedroom. I wanted to make sure that this space felt masculine enough for my husband to hang out in, but still stay true to our style and fit with the rest of our home.
I ended up laying out a neutral color pallet as the base, a rich caramel, a stark white, and an deep black (surprise, surprise, I know) and everything else fell into place! I had been toying with the idea of leather headboard as the focal point to the room, but it was a STRUGGLE to find a color that I felt would pop in the space. A lot of the leather headboards out there are a dark espresso color, or a white pleather, and this is just NOT what I had in mind. I ended up finding the one in my design board, and once I did, I knew I had to have it. I feel like it just pulls the entire look together!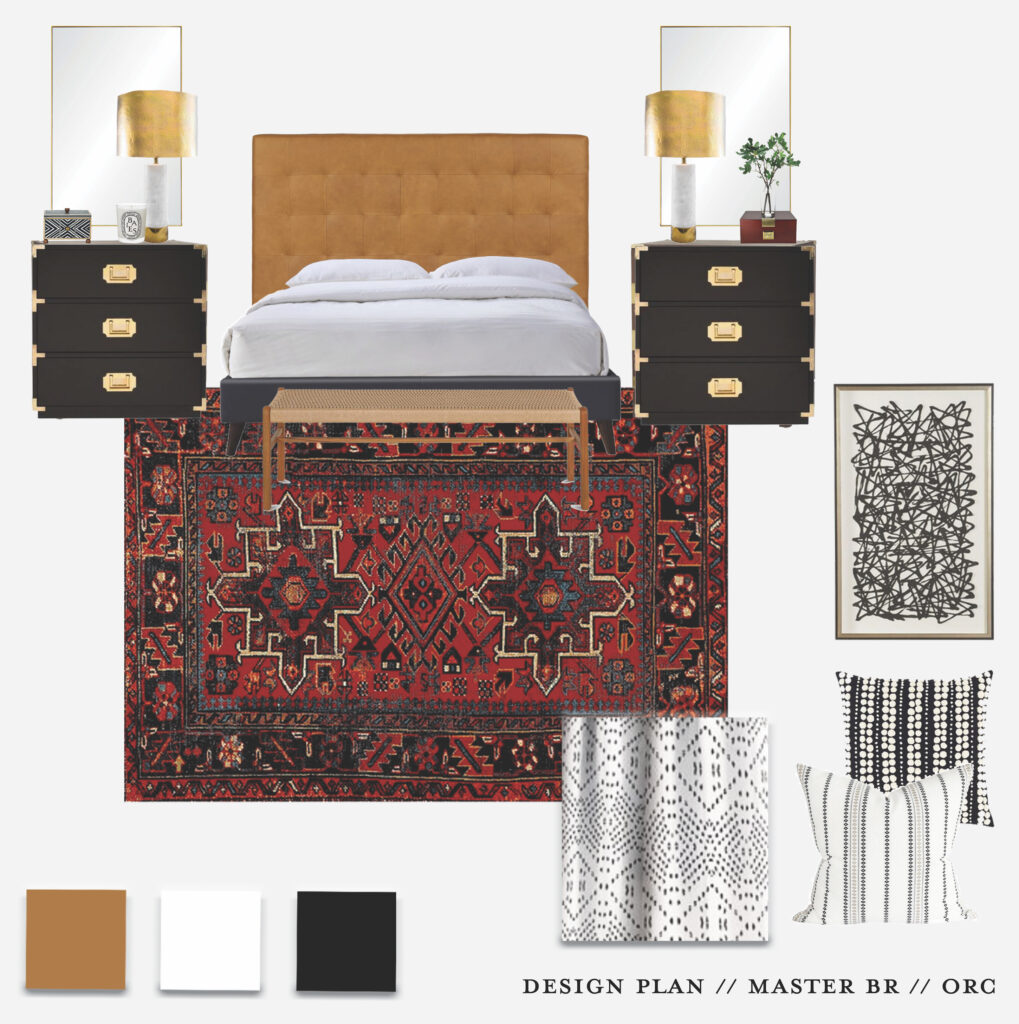 I'd also like to add two campaign dressers on either side of the bed, but I'm still undecided if I'm going to purchase a set I found that are a bit shorter than I would like, or do an IKEA hack. Comment below your thoughts, and if you'd prefer to see a DIY for these instead!
I plan to pull this all together with some fun textures in my textile choices and brass accents! I'm waiting to link everything until my final reveal since I'm not positive of everything I'm going to source yet, or if I'm going to change my mind on anything I have picked out!
Next Thursday check back for progress in the space, and maybe a fun flat lay of some of the textures and accessories I've found so far for the space! And in the meantime, don't forget to check out the other featured and guest designer's progress on the ORC site!