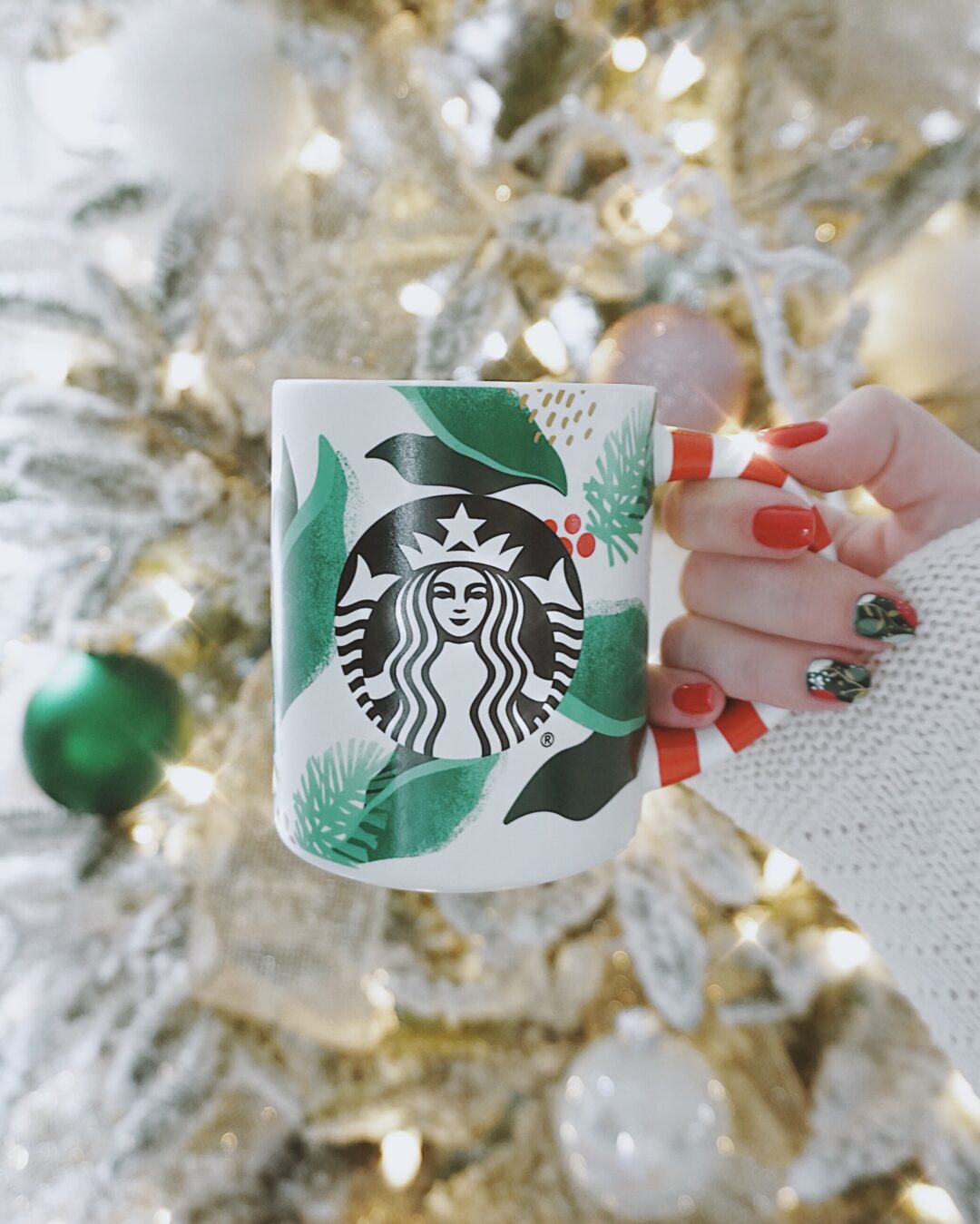 GIFT GUIDES // LAST MINUTE GIFTS FOR YOUR GIRLFRIENDS
Okay, this is probably the hardest one for me typically! I have a hard time keeping to a small price point when shopping for gifts, so when I have to buy for coworkers or girlfriends, it can be a struggle.
I was shopping for my coworkers this year, and realized I had finally figured out a cute gift for a VERY reasonable budget – so of course I had to share for last minute gifters, like myself!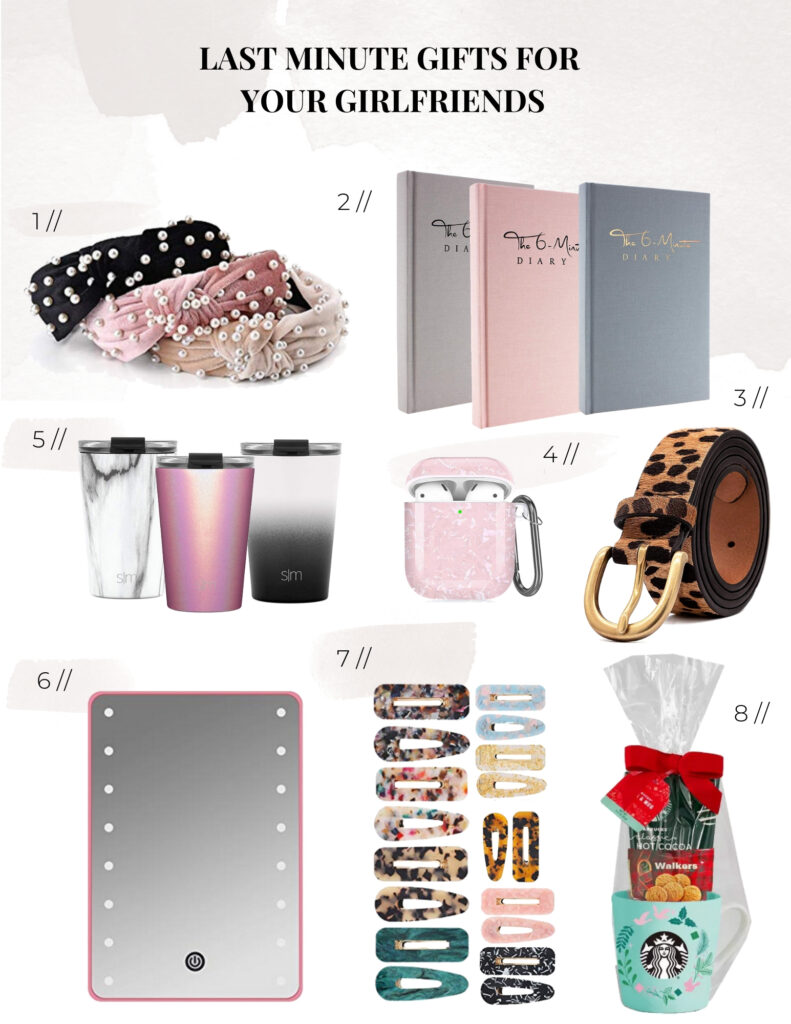 1 & 7 // Hair Accessories // So, I decided on getting my work girlfriends some accessories I love, like these pearl headbands & resin barrettes. What I love even more about this, is that you can buy large packs of both of these items and break them down into smaller individual gifts for people, depending on their style and color preference! It feels more personal, AND it's super cost effective!
If you are your close friends exchange gifts, I picked out a few other things that are super thoughtful, but still under $30! You can do one, or select a few to create a well rounded gift!
2 // The 6 Minute Diary // I really liked these journals that come in a few colors to choose from, depending on your friend's style. Mindfulness and journaling is really big right now, and for good reason. It's extremely therapeutic and empowering to write down your goals and future dreams! This book is great for beginners, or really anyone, because it gives you prompts at the top of the page. I also love that these are linen and nicely bound, so you can store them on a styled shelf and keep them as a reminder of how far you've come!
3 // Leopard Belt // This belt is SO dang good! It looks like Jcrew for under $20! Its calf-hair, so not just a print or weird faux suede, and thats why it made it on my list. A small leopard accessory is welcomed by almost everyone, so if you know their size, this is a really safe bet!
4 // Opal Airpod Case // Lastly is this little case for Airpods. I just loved the fun color options & its something that anyone with Airpods would appreciate! There's nothing worse than getting a new shiny device and dinging it all up the first couple uses!
5 // Simply Modern Tumbler // You can't go wrong with a insulated hot/cold mug. I like these because they come in like 30 colors and patterns. They also are a great guys gift if you're looking for a male coworker or a stocking stuffer.
6 // LED Travel Mirror // This mirror goes everywhere I go. Its the worst getting to a hotel and realizing that the lighting is terrible or theres only one mirror and its in the bathroom you are sharing with someone else. This light is battery operated, has a kick stand and it's dimmable!
8 // Starbucks Mug w/ Hot Chocolate // And if all else fails, theres always a good old Christmas mug and hot cocoa combo! I honestly love collecting mugs, so I always like receiving them, especially when they are themed! The best thing about these is that they are widely stocked up in store, so if you're near a target, it's more than likely these are available to buy online and pick up at your local store!
Hope this helps you last minute shoppers! Let me know what you end up purchasing down below – I'd love to hear!