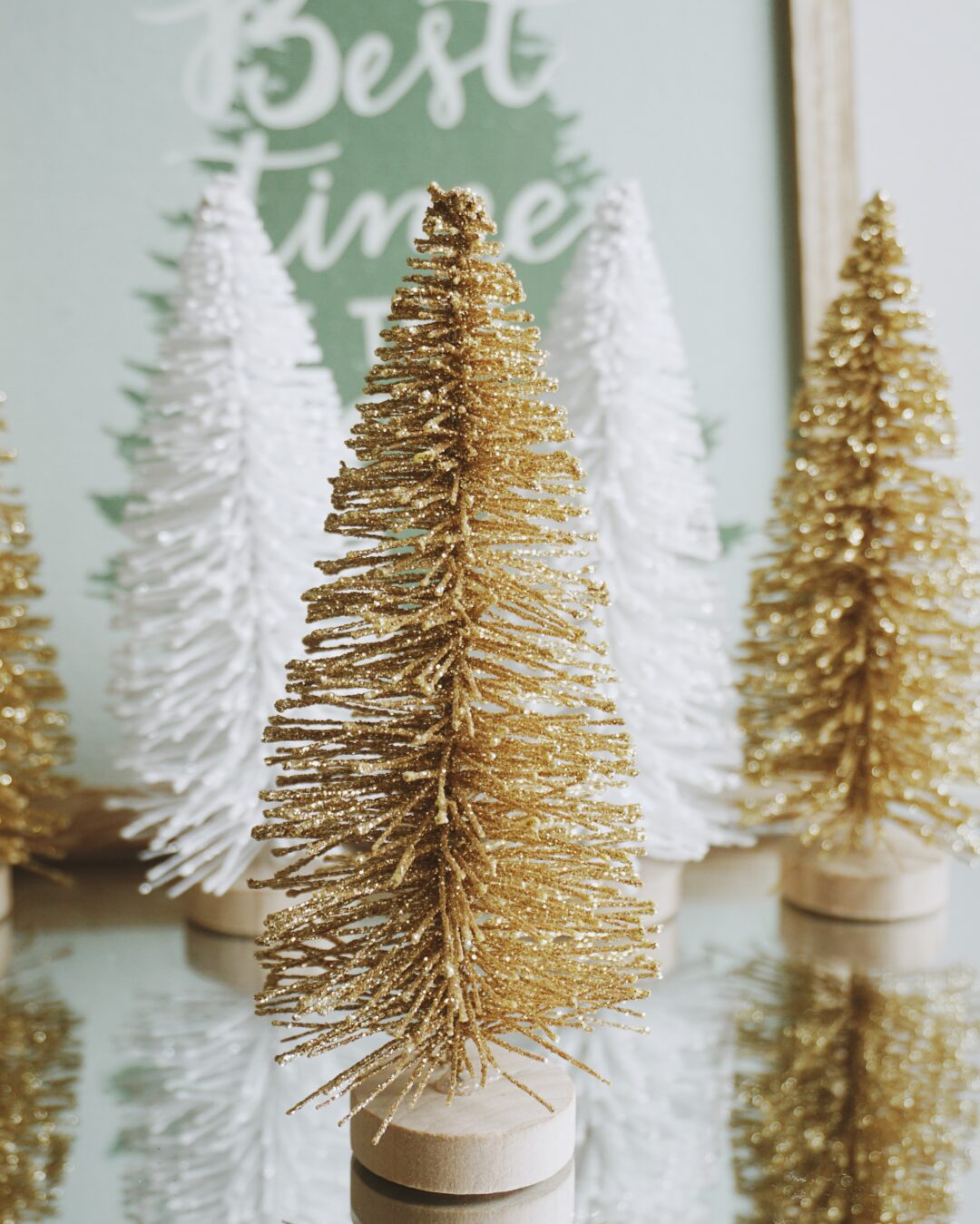 HOME // AMAZON HOLIDAY EDITION
So I asked, and you all voted that this was the post you were most excited about! I'm so glad, because I had already started curating my favorite products to share. I decided to expand the holiday finds to three design categories, so there's something for everyone here!
I'm generally pretty modern with our home decor, and decorating for the holidays is no different! While fall decor in my home might lean toward farmhouse a tad, my Christmas decor sticks to a modern color pallet and an overall whimsical feel! I'll be doing a blog post on my decor specifically, and how to create a whimsical tree for the holidays, but I wanted to pull some modern decor that would create a base for this look (so consider this first category a little sneak peak!). In case you're new here, everything will be linked in the captions below the pictures!
First up is a modern approach to the holidays! While I'm using this flocked tree in all three of my design boards, incorporating white bulbs keeps it modern and fresh! I found this white metal tree skirt (that honestly I might switch my current galvanized skirt out for) and some metallic accents in some smaller accents like ribbon and bottle brush trees. While this may feel cold to some, adding fur and velvet for texture and warmth make it feel cozy and inviting, even with a tightly coordinated color pallet!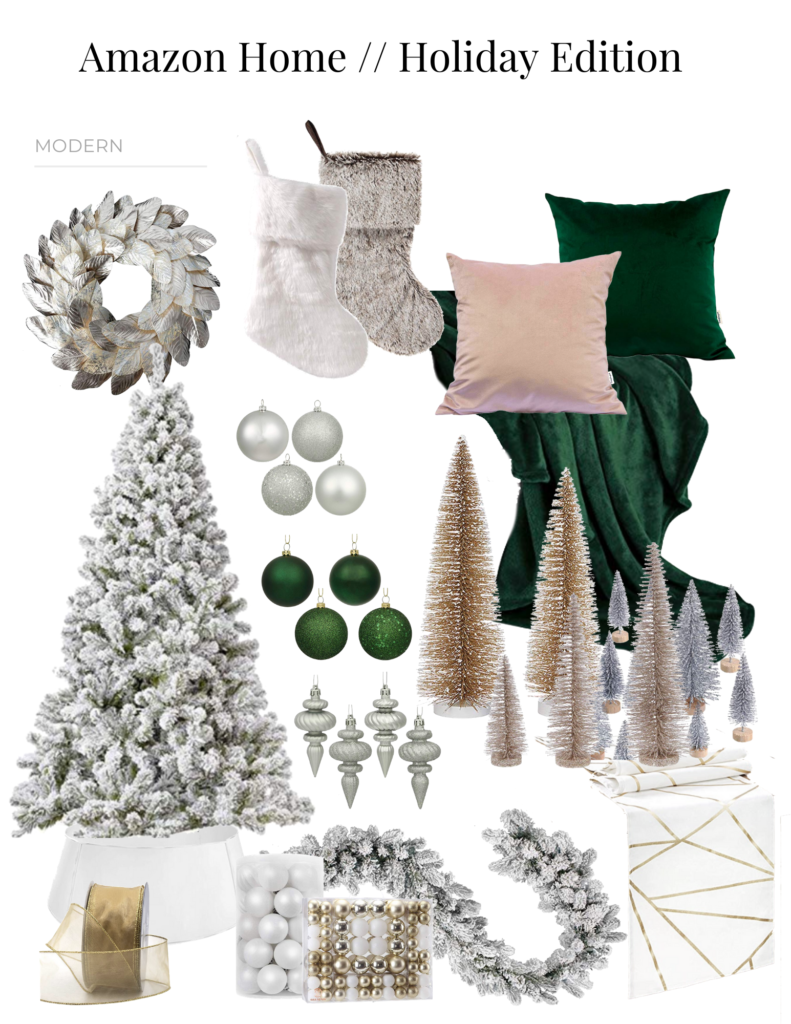 Next, I curated a modern farmhouse look which is a bridge between ultra modern and traditional! You'll find I repurposed the emerald green, but added in a lot of great buffalo check pieces to make it feel a bit more country-chic! I added a galvanized metal tree skirt, rather than the matte white finish in the first, and found a matching outdoor tree that would look so cute beside any front door! For the smaller accents, I found some neutral knit stockings & some more traditionally colored bottle brush trees to tie the look all together!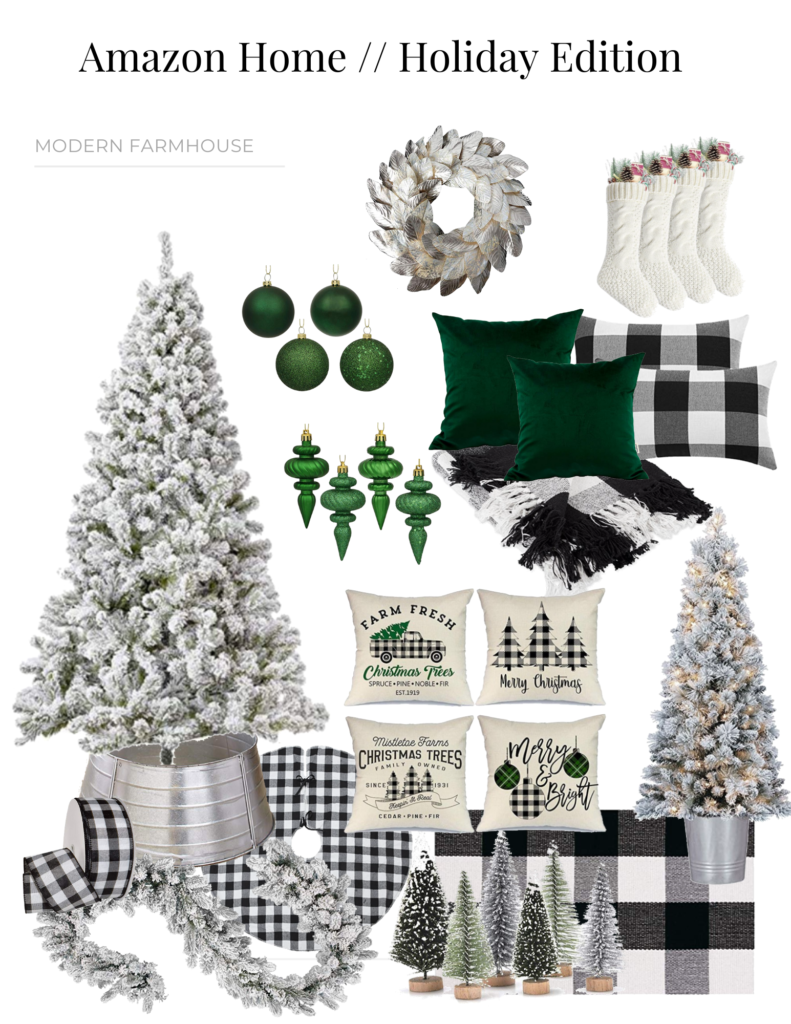 Lastly, I curated a traditional board for all of you who can't live without red and green on Christmas! This color pallet is especially good for those who like to use a collection of sentimental ornaments on your main tree. We personally have 2 trees, and our sentimental tree is downstairs where we can pull off a bit more traditional look!
Here you'll see the galvanized skirt with an upgrade that makes it feel nostalgic and aged. I also pulled in a lot of red and cream tones, which help give a range of warmth that will pull in all different color ornaments and decor you may have around the house! I found some fun red buffalo check ribbon & bows, which you can use either for outdoor wreaths, in your tree, or accents for your garlands. Lastly, I added in a more traditional flocked wreath and some red and cream knit stockings to pull this look together!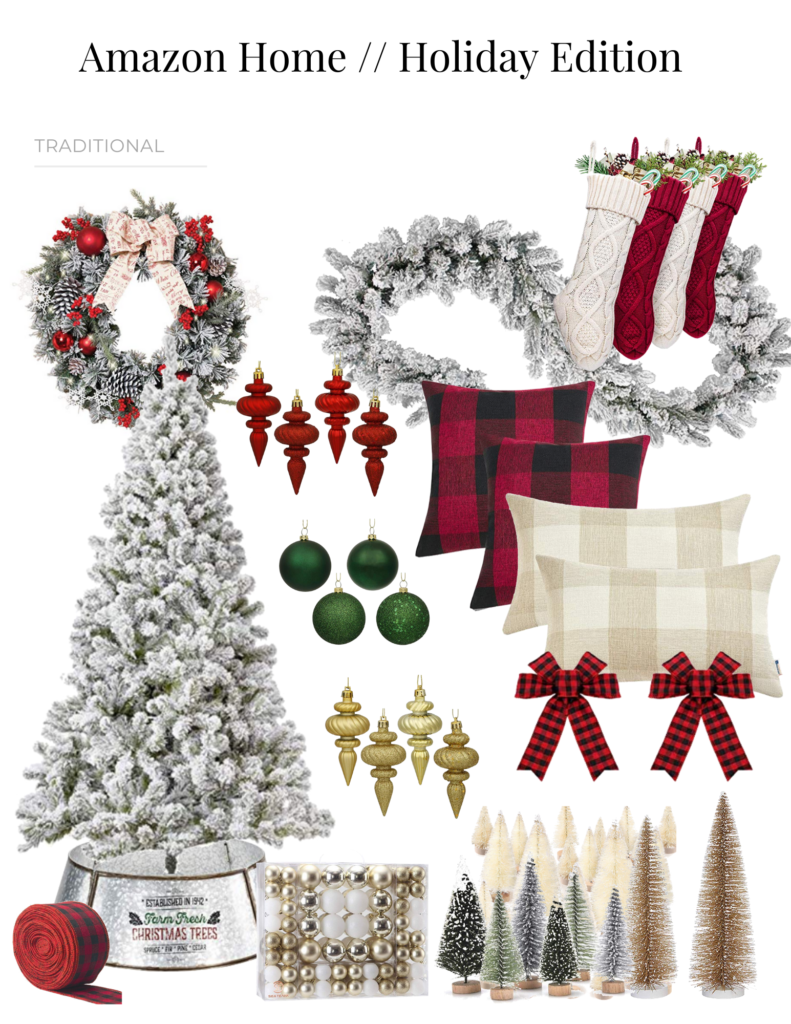 I hope this amazon holiday guide was helpful! I know there were a lot of pieces that surprised me when I was curating this for you all. If you enjoyed this post, or have any items that you were looking forward to that I missed, be sure to comment below!
HAPPY DECORATING!