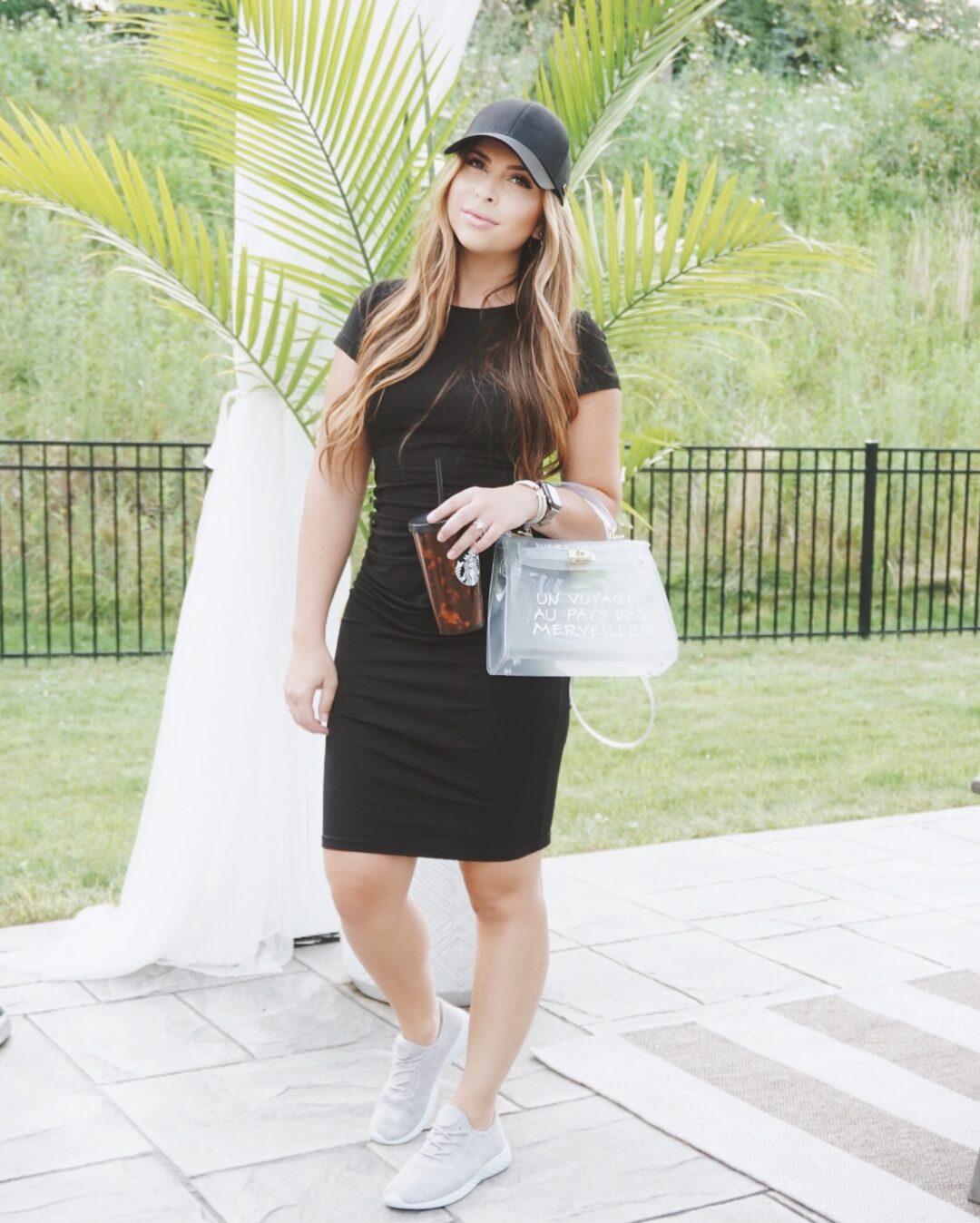 STYLE // 5 WAYS TO WEAR THIS $20 AMAZON DRESS
OKAY GUYS – I'm super excited to share this post! I've found the most flattering (yay for ruching in all the right places) t-shirt dress that is so affordable and can be worn in so many different ways! It comes in a like 16 different colors, so you better believe that I went back and ordered a few more.
So first up is casual, but put together look, perfect for a Saturday shopping trip, or for a Friday at the office! I paired this dress with my absolute summer sandals in nude, (which are also around $20 and total dupes for the Valentino Rock Studs) a straw hat, simple jewelry, and of course, my new baby, my Pochette Metis.
For work, I carry my Tumi Mauren every day since I cart around a laptop, water bottle and lunch, but I still love the look of this outfit paired with that bag!
Next lets talk about a look perfect for a weekend dinner date! I elevated this dress a bit with some bolder accessories and my favorite wedges! I also removed the cross-body strap to the overall look from day to night!
Adding a hat makes this totally perfect for fall!
Lastly, Lets talk about a super casual way to wear this dress! This look is perfect for a day full of errands, shopping trip or sporting event! I LOVE how this dress looks paired with sneakers and a baseball hat! Not to mention this clear jelly bag is not only SO CUTE with this look, but it PERFECT for stadium events and concerts since its see-through! Its so high quality, super cute for summer's unpredictable weather, and a great alternative to those clear plastic stadium bags!
So thats 5 ways to style this amazon dress, but theres literally a million more ways to wear this thing! I'm currently ordering this dress in grey & olive, as well as the long sleeve version because I know I'm going to be missing it come winter! Can't wait to style those for fall in the coming months!
Let me know in the comments below how you think you would wear this dress, and other pieces you want to see my style!